Our Services
Our outreach program offers community-based information, resources, and support to low-income individuals in Centre Wellington, Wellington North, Minto, and Mapleton Townships. The focus is on supporting those most in need in the community while promoting self-sufficiency and community involvement.
In each of our support programs, we work under the vision that we reside in a community where every member has the opportunity to succeed. To make that vision reality, we provide resources and support for community members. Our Outreach and Support programs do this by working alongside individuals and families to help them address the needs that pose the most significant challenges to their ability to move forward and remain successful in our community.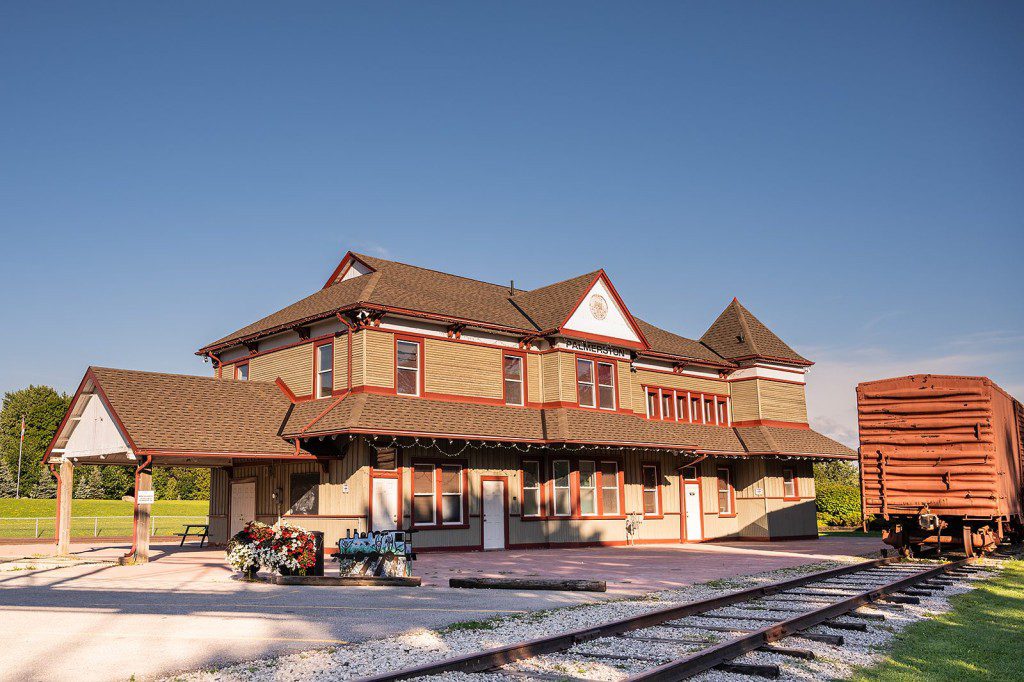 Financial Assistance

Each year, our Emergency Rent/Utility Bank is used by individuals and families to assist with rental and utility arrears as well as deposits. The funds provided are paid directly to landlords and utility providers. Ultimately, this financial assistance works to prevent both disconnection and home eviction for residents in our community.
Information & Referrals

We provide regular and/or ongoing assistance, as well as mid-to-long-term, depending on the level of need and vulnerability. The delivery of aid to our households offers ongoing case management, life skills training, and system navigation of services. With all these supports in place, the desired change is that our families can maintain their housing, find appropriate housing, gain knowledge of available resources, and increase their overall understanding of all agency supports.
Wellington Transportation

Our transportation program provides transportation services to low-income individuals and families in our community who have no other means. We also offer transportation to the Newcomer Program in Drayton.

We currently have 24 volunteer drivers supporting this program! Our transportation continues to help individuals with health, legal, educational, and employment programs throughout the county. These vital appointments support families and allow them to benefit from support provided by other agencies.

Please visit our transportation page to become a driver or request a ride.
Government Advocacy & Information

Our outreach workers can help you access government programs and complete necessary forms such as:

SIN forms
Child Tax Credit
Passports
Rent-Geared-to-Income housing applications
And many others
Homelessness & Support

We can help you find resources for appropriate and affordable housing and, if necessary, emergency housing. The CRC is recognized as a Door Agency in our community; we provide additional programming to assist people at risk of homelessness to remain housed.

Our community outreach workers will determine if the family or individual is experiencing homelessness in one of the following ways:

Unsheltered
Emergency Sheltered
Provisionally Accommodated
At Risk

Once the client has been guided through the appropriate steps and it's deemed appropriate, the staff will then administer the standard assessment tool and offer a case management approach.

Please use the contact form below to get started.
Income Tax

Through our partnership with the Canada Revenue Agency, we have trained volunteers who can complete income tax returns. Participants who meet eligibility criteria may have their income taxes return prepared, completed, and filed at no cost. Having taxes completed and up to date is key to ensuring access to social assistance programs that, in turn, help keep families and individuals housed. If you are an individual whose income is $35,000 or less you could qualify for this program. If you are a couple with an income of $45,000 or less you may qualify and if you are a family of 3 the income qualification starts at $47,500 and increases $2500 for each child under 18 up to 5. Please contact us if you have any questions on qualifying for this program.

We have locations for our tax clinics located throughout the County of Wellington. These are drop off clinics where you can pick tax packages up and then drop all tax documents off and staff will pick up throughout the week and complete at their offices when program is running. Everything is mailed back to you along with your tax return. We E-File everything off to the CRA as we are a volunteer program with Canada Revenue. Tax locations are: Remedy's Rx Fergus, 2nd Chance Employment Fergus, Wellington County Learning Centre Arthur, Agilec Mount Forest. Please Note! Income Tax Program 2023 has now ended.

If you have any questions, please contact [email protected]
Summer Recreation

Children and youth have access to local pools for the entire swimming season. This enables them to remain physically active while out of school! They can also participate in this activity with family and friends, allowing them to maintain social connections throughout the summer. We also provide passes to the Grand River Conservation Area as well assist with funding towards day camps when no other funding is available.
Backpack Program

We provide children and youth with a new backpack for back to school! These backpacks include supplies appropriate for their grade level, JK-12.

We feel that having children start school with the necessary supplies to improve their educational outcomes is essential. Research shows education is one of the keys to success in breaking the cycle of poverty, so we aim to have youth begin their school year similar to their peers with new school materials.
Winter Wear Program

Our winter wear program helps bridge the gap for low-income families by removing the burden of purchasing big ticket items like winter clothing, when budgets are tight. We provide winter wear to children 4-18 years who are low-income and living within Centre Wellington & Wellington North. Our winter wear program solely relies on donations and grants. The goal of this program is to provide children living in poverty the equal opportunity as other children in their community and to feel included.

Registration for the 2023 program is open until Oct. 15th. Please click on the link below to register. If you have any questions please reach out to any Outreach staff (519-843-7000 ext 1) and they will be glad to answer any of your questions. https://docs.google.com/forms/d/e/1FAIpQLSfsDNm79EJr2ug0mz4kasXsVmwRyE8mTZPR_wADr-zfdExMvw/viewform
Adopt-A-Family

We partner with the Children's Foundation of Guelph-Wellington to provide low-income parents with gifts, donations, and grocery cards over the holiday season. This dramatically reduces financial stress regarding purchasing gifts for children and paying bills, increasing families' food security, improving parents' self-esteem and providing positive holiday experiences to youth.
Browse or Search External Resources
Get Support
Fill out the questions below, and the appropriate staff member will contact you.
Contact